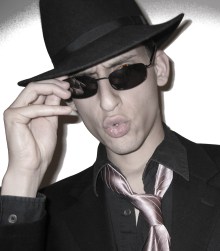 Presentation from a debate on March 9, 2004.

A simple script that makes using LaTeX in Dot files relatively easy.

A simple Mandelbrot generator that I wrote in OCaml one afternoon. Useful for people who like functional programming or pretty pictures.

My old web site may have had more character than this one, but after it went 3 years without a bit flip I thought it was time for a change.

CMU classmates: Ana Chang, Bryan Clark, Dominic Mazzoni, Evan Chang, Jane Valentine, Kevin Milans

Berkeley classmates: alexf, Alyosha Efros, Joseph D. Flenner, Kamalika Chaudhuri, Rodrigo Fonseca

Coworkers: Andrew Chatham, Percy Liang

Fonts courtesy Tom 7.